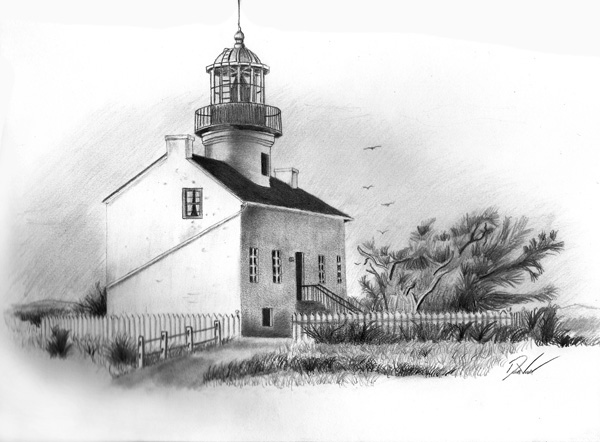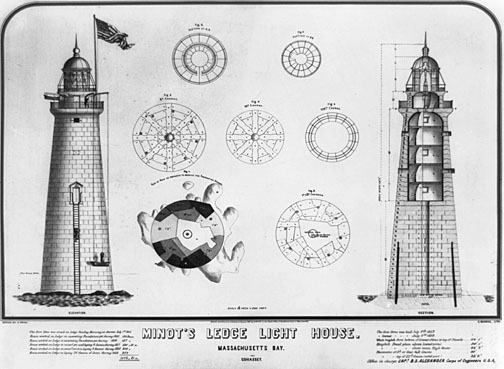 Historic Light Station Information

& Photography

ALCATRAZ ISLAND LIGHT - CA

ALCATRAZ LIGHTHOUSE (1909)

Location: ALCATRAZ ISLAND / SAN FRANCISCO BAY

Station Established: 1854

Year Current Tower(s) First Lit: 1909

Operational? Yes

Automated? Yes, 1963

Deactivated: n/a

Foundation Materials: Masonry

Construction Materials: Reinforced concrete

Tower Shape: Octagonal pyramidal

Height: 84-feet

Markings/Pattern: Natural w/black lantern

Relationship to Other Structure: Separate

Original Lens: Third Order, Fresnel, 1854

Foghorn: Dismantled; was an electronic Klaxon but originally was a bell.

Historical Information:

The name of this lighthouse is derived from "alcatraces" the Spanish word for pelican. However, this island is best known as the home of Al Capone and other notorious criminals. A federal penitentiary is also on the island. This light is the oldest major navigational light on the West Coast. For over 50 years, the lighthouse survived prison breakouts, riots and burning.

1906: The great San Francisco earthquake of 1906 severely damaged the original lighthouse.

1963: The light was automated in 1963.

2000: The lighthouse is now a museum and can be toured.

Original Alcatraz Island Lighthouse

Photograph courtesy of the National Archives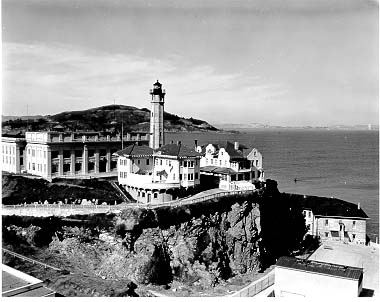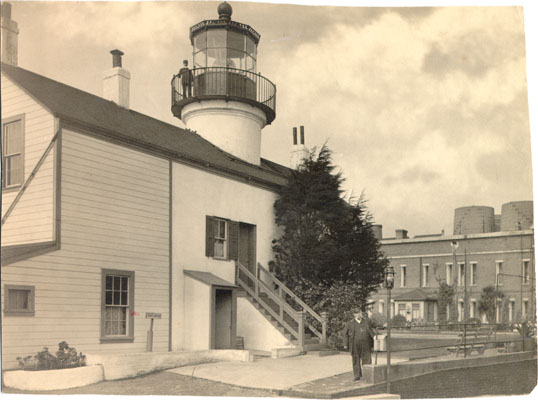 ALCATRAZ LIGHTHOUSE (1854)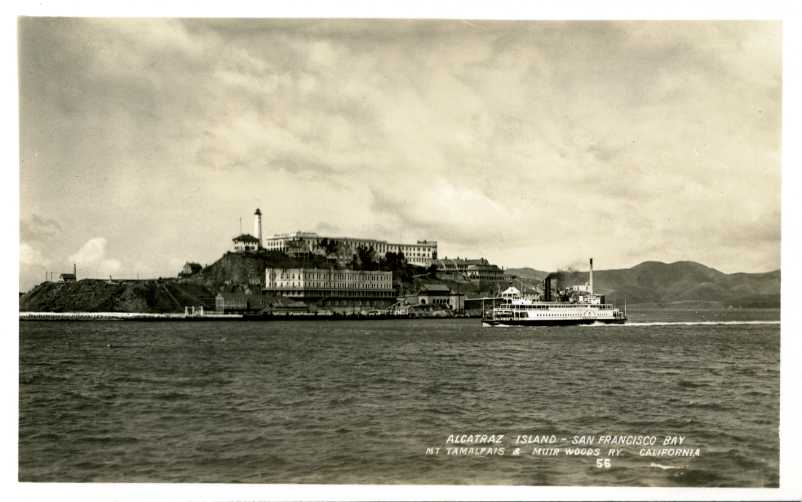 Historic Postcard of the Alcatraz Island Lighthouse