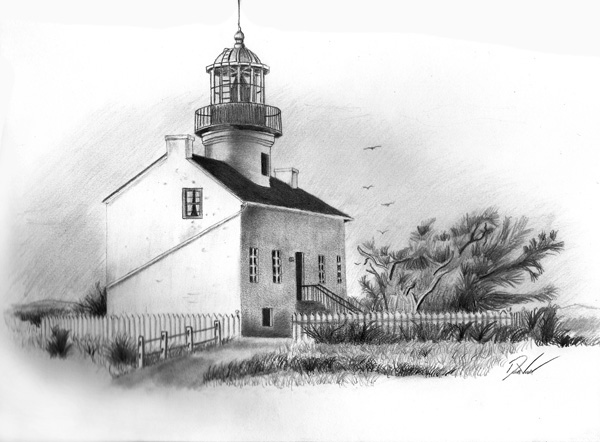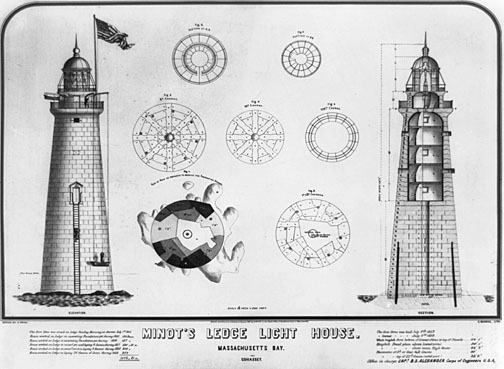 Historic Light Station Information

& Photography

GUARD ISLANDS LIGHT - ALASKA

1947 PHOTO OF THE 1924 GUARD ISLANDS LIGHT TOWER

Location: TONGASS NARROWS ENTRANCE/CLARENCE STRAIT

Station Established: 1904

Year Current Tower(s) First Lit: 1924

Operational? YES

Automated? YES 1969

Deactivated: n/a

Foundation Materials: CONCRETE

Construction Materials: CONCRETE

Tower Shape: SQUARE ON OIL HOUSE

Markings/Pattern: WHITE

Relationship to Other Structure: INTEGRAL

Original Lens: FOURTH ORDER, FRESNEL 1904

Historical Information:

Construction began in the summer of 1903 but halted for the winter. The light was completed in lit by September 1904. Classified as a minor light it had a fixed white fourth order lens. This was one of only three stations in Alaska where families were permitted to live.

Improvements were made in 1922 when a reinforced concrete fog-signal building replaced the bell struck every 20 seconds by clock work machinery. The original bell tower was also improved and heightened.

In 1938-39 a radio telephone and a radio beacon monitoring system were installed.

In 1956 the radio beacon was modified for both marine and aircraft navigation.

Station was automated in 1969.

1904 GUARD ISLANDS LIGHT TOWER

Sitnews - Stories In The News - Ketchikan, Alaska