Chris J LeBlanc Photography - Lighthouses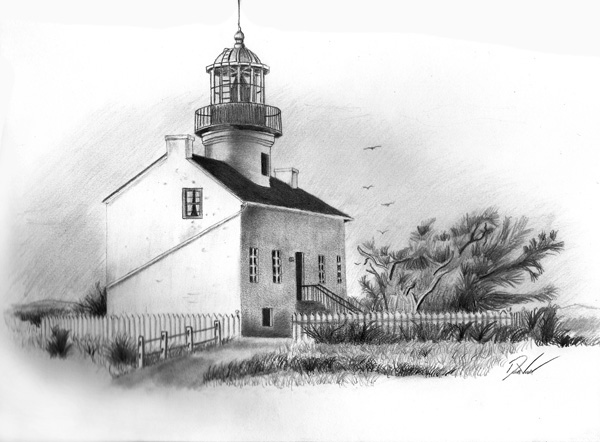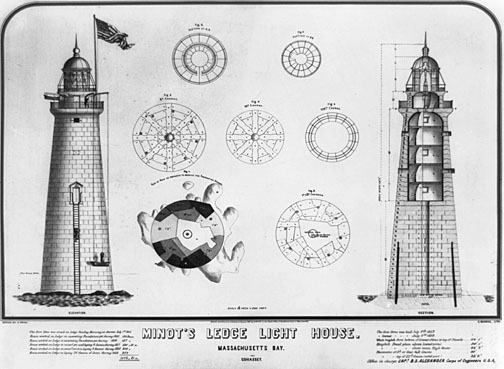 Providing details and historical information of  lighthouse pictures taken during my travels

Lightship Columbia WLV-604

Astoria, Oregon

© 2012 - Chris J LeBlanc  Photographer

Location:  Located at the Columbia River Maritime Museum along the banks of the Columbia River in Astoria.

Latitude:  N 46.1904

Longitude:  W 123.8242

Lightship Specifications:

Builder: Rice Brothers Corporation, East Boothbay, Maine. (1950)

Length: 128' 0"  Beam: 30' 0"  Draft: 11' 0"

Displacement: 617 Tons

Illumination Apparatus: Duplex 500mm electric lens lantern on foremast only; 15,000cp each light

Propulsion: Diesel - one Atlas Imperial 8 cyl, direct reversing engine; 550 SHP ~ 750rpm; 7'dia propeller; max speed 10.7 knots

Fog Signal: Twin F2T diaphones aft of pilot house; hand operated bell

Historical Information:

Columbia River, 1892-1979

Location & historical notes: Oregon, off the Columbia River entrance, southwesterly from Cape Disappointment.  Originally 4.4 miles and 232 degrees from Cape Disappointment Lighthouse but shortly thereafter moved three miles southwesterly.  The station was a leading mark for making the approach to the main channel entrance.  This was the first lightship station for the Pacific Coast, and the last of the west coast stations to be discontinued.  The station was ultimately replaced by a lighted horn buoy "CR" (LNB), about 0.2 miles north of the former lightship station.

1899-1901: marked by a buoy

1909-1939: LV-88 / WAL-513

1939-1951: LV-93 / WAL-517

CONSTRUCTION NOTES - MODIFICATIONS - EQUIPMENT CHANGES & IMPROVEMENTS:

-Commissioned Dec 19, 1950; delivered Seattle Mar 1951-

-Same general plan as for WLV 189; all welded construction with transverse bulkheads carried to weather deck level; hawsepipes carried to weather deck before leading to chain locker; alternating current electrical system throughout-

-Later added to mainmast was a high intensity light using 24 locomotive headlights mounted in groups of 6 on each face of a 4 sided revolving lamp housing;

-1964: USCG lists vessel with CG high intensity optic on foremast, 600,OOOcp; radome on main; other characteristics as shown above-

Radio and visual call sign NEWP (1950-1979)

RETIRED FROM LIGHTSHIP DUTY: 1979; AGE: 29; LAST LIGHTSHIP TO SERVE ON THE WEST COAST.

When LV 50 was towed to the Columbia River Lightship Station on April 11, 1892, it became the first active lightship on the west coast. In 1979, eighty-six years after the establishment of the station, a large navigational buoy (LNB) replaced WLV 604, and the last lightship serving on the west coast was retired.

LV 50 was a wooden-hulled vessel constructed in San Francisco and housed two coal-fired boilers, which produced steam for a twelve-inch fog whistle. Three oil lamp lenses, used to alert vessels at night, topped the ship's two masts. The ship had no engine for propulsion, but was equipped with sails in case the anchor chain, which held the vessel at a position roughly five miles west of the Columbia River's mouth, broke.

During a severe storm on the evening of November 28,1899, the chain did break. The crew quickly set the sails and kept the vessel from grounding. After several attempts to tow the ship to safety failed the next day, the vessel was intentionally grounded at McKenzie Head near Cape Disappointment. Eighteen months later, after the ship was successfully hauled 700 yards overland, LV 50 was launched into Baker Bay in the Columbia River. The ship returned to station in August of 1901, after a trip to Portland for repairs.

In 1909 LV 88, a steel-hulled ship driven by a steam-powered propeller, replaced the wooden lightship. During her time on station, LV 88 received several enhancements. The ship was outfitted with a radio in 1920, and a radio beacon in 1925. Electric lights replaced her kerosene lamps in 1927, and the steam engine was upgraded with a diesel electric engine in the 1930s. In 1939, LV 88 swapped stations with LV 93, which was serving at Washington's Umatilla Station and was constructed with the same general plans as LV 88. LV 88 served at Umatilla Station until 1959, followed by one year of service as a relief lightship before she was retired. During World War II, LV 88 left her station, was outfitted with a 3" gun, and served as an examination vessel.

LV 93 served at the Columbia River station until 1951, when WAL 604 was assigned to the station. WAL 604 was originally staffed with a crew of sixteen. The crew was divided into three groups. Each group worked forty-two days on followed by twenty-one days off, and the groups were scheduled so that two groups were on the ship at all times.



Historic Postcard of Lightship Columbia LV-88