Chris J LeBlanc Photography - Lighthouses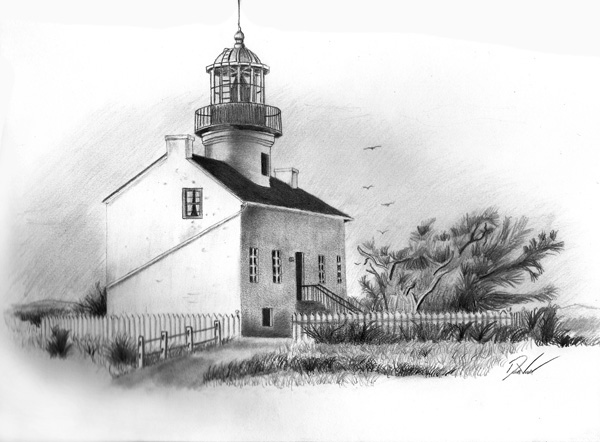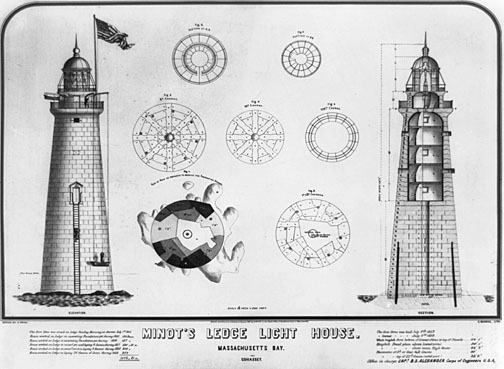 Providing details and historical information of  lighthouse pictures taken during my travels

New Point Loma Lighthouse

San Diego, California

© 2012 - Chris J LeBlanc  Photographer

Location:  Located in Cabrillo National Monument at the southern tip of Point Loma in San Diego.

Latitude:  N 32.66503

Longitude:  W 117.24266

Year Constructed:  1891 Active

Tower Height:  70 feet    Focal Plane:  88 feet

Square pyramidal skeletal tower with central cylinder. Tower painted white, lantern and watch room black.

Historical Information:

Station Established: 1891

Year Current Tower(s) First Lit: 1891

Foundation Materials: CONCRETE

Construction Materials: STEEL

Tower Shape: SKELETAL W/CYLINDER

Markings/Pattern: WHITE TOWER W/BLACK LANTERN

Original Lens: THIRD ORDER, FRESNEL 1891

Even before the construction of the Old Point Loma Lighthouse, officials were concerned that fog might shroud the light on the lofty hill. Their concerns were soon validated, and after thirty-six years of operation, the old lighthouse was abandoned. Pelican Point, a low-lying, level area at the southern extreme of Point Loma, was selected as the site for the replacement light.

The tubular lighthouse tower, manufactured by Phoenix Iron Company of Trenton, New Jersey, rolled into San Diego aboard two flatcars of the Southern California Railroad on July 5, 1890.  The 70-foot-tall pyramidal tower, built more for function than aesthetics, is the only one of its kind on the west coast.

The third-order lens used had twelve bull's-eyes, and a red pane of glass was placed in front of every other one to produce the desired characteristic.

The lighthouse was fully automated in 1973. From that time, the Fresnel lens would rotate twenty-four hours a day, until rust and warping brought it to a halt in 1997. Repairs would have been too costly, so a replacement beacon was used instead, and a zippered-canvas was placed over the antique lens. In 2002, the lens was dismantled. After being restored, the lens was placed on display in 2004 in the replica keeper's dwelling constructed adjacent to the Old Point Loma Lighthouse.



New Point Loma Lighthouse Links

Historic Postcard of the New Point Loma Lighthouse from 1908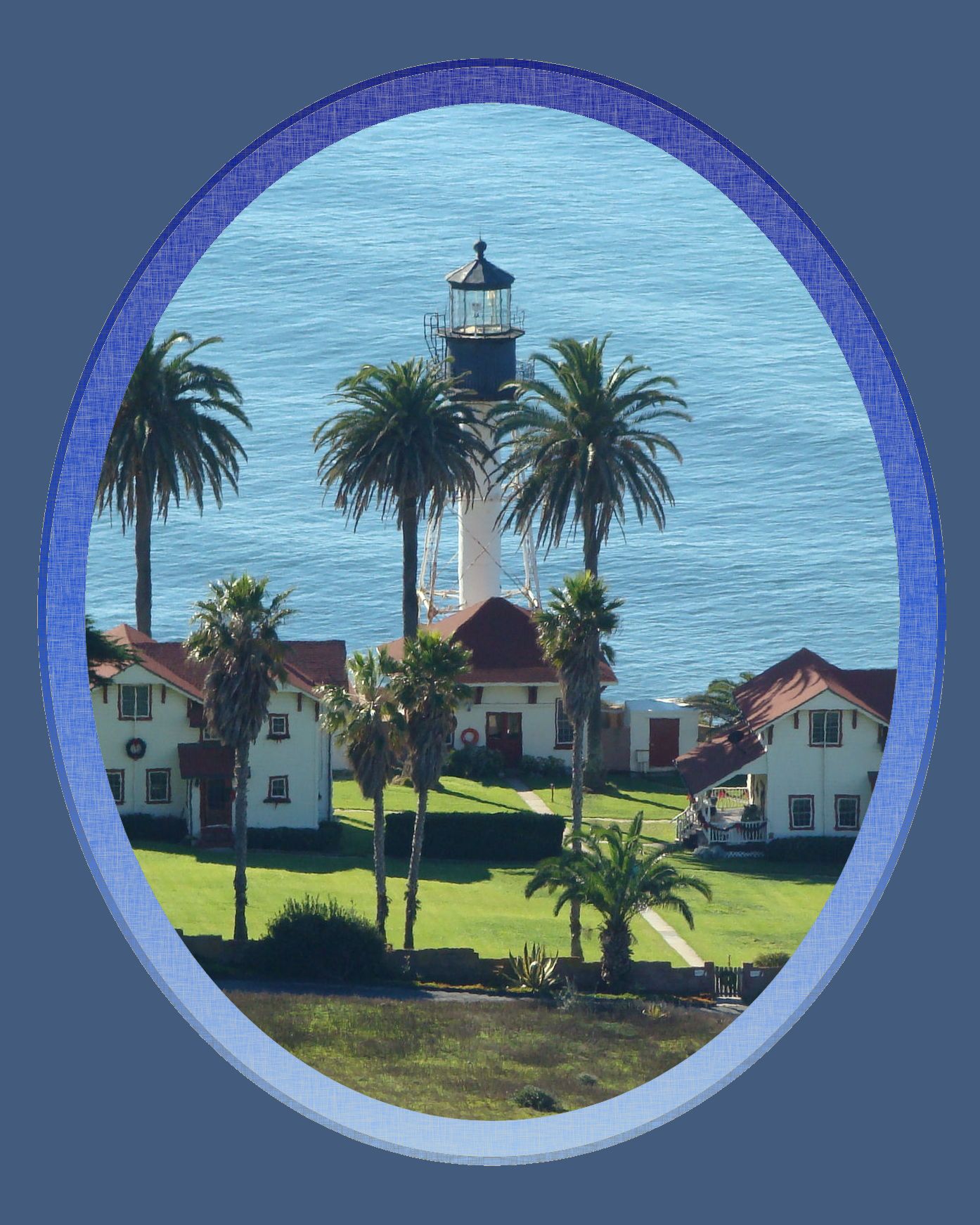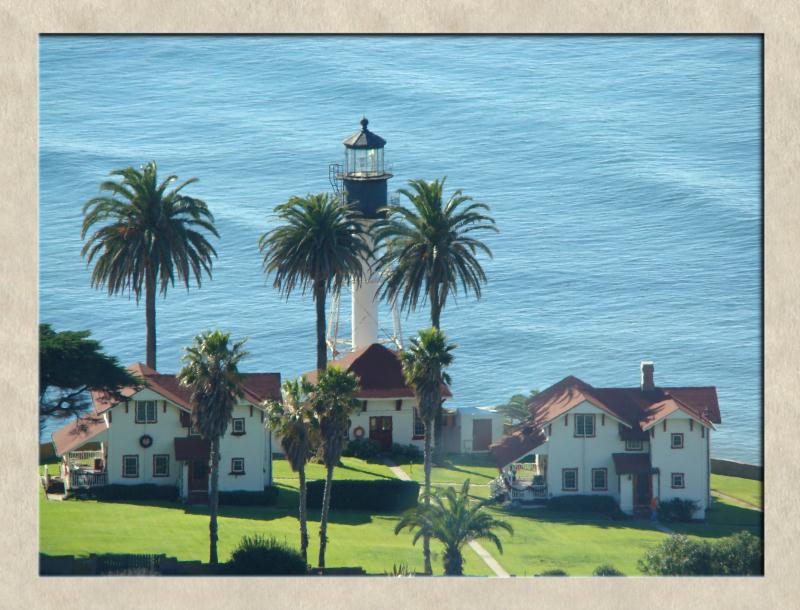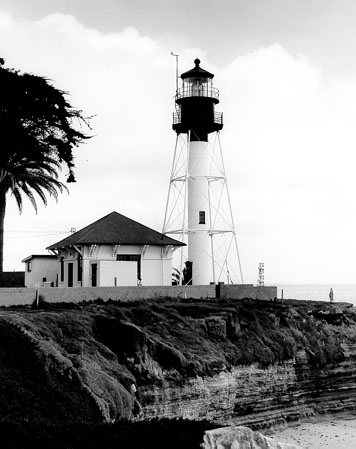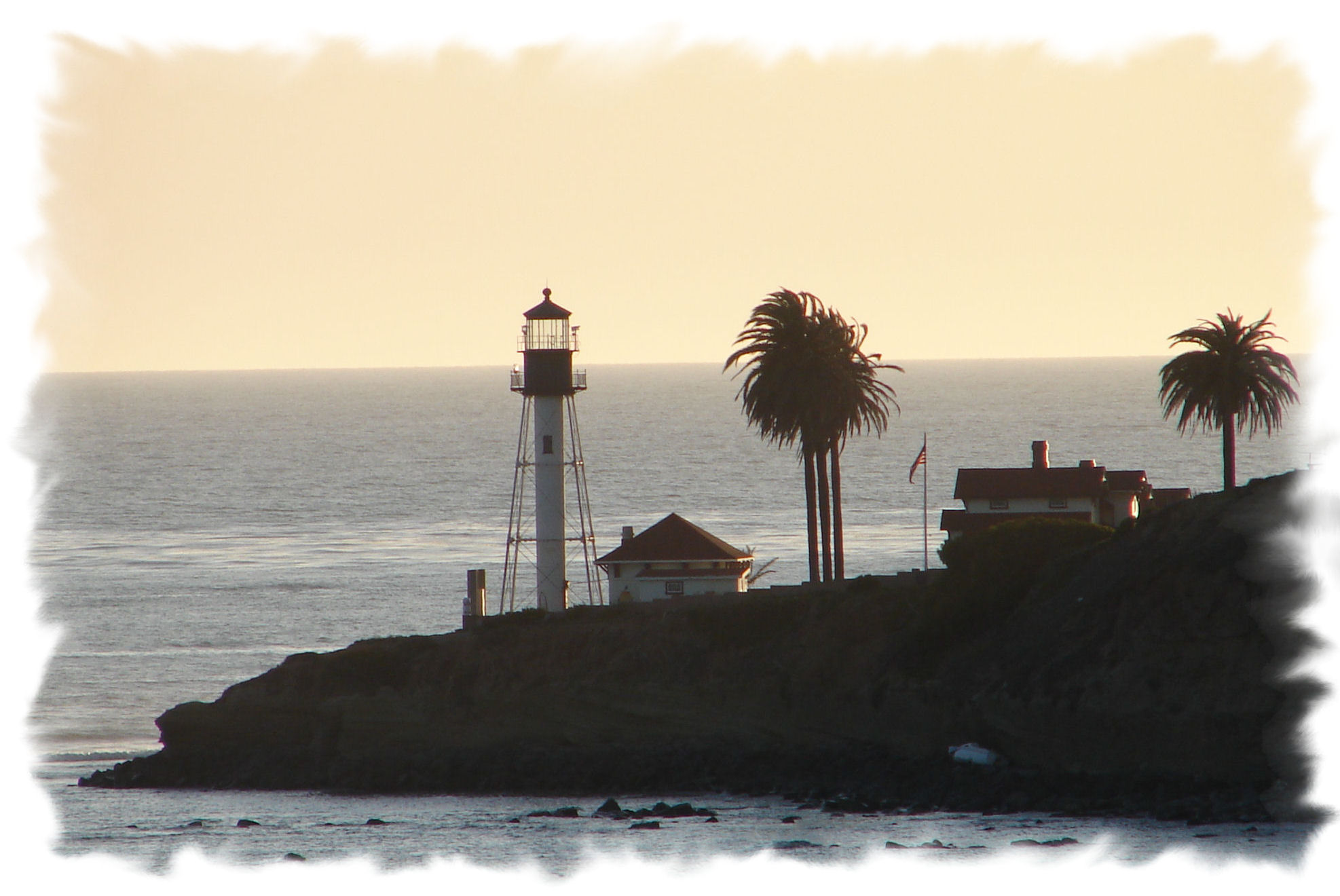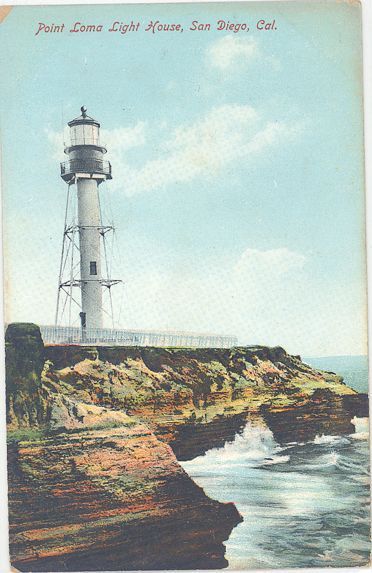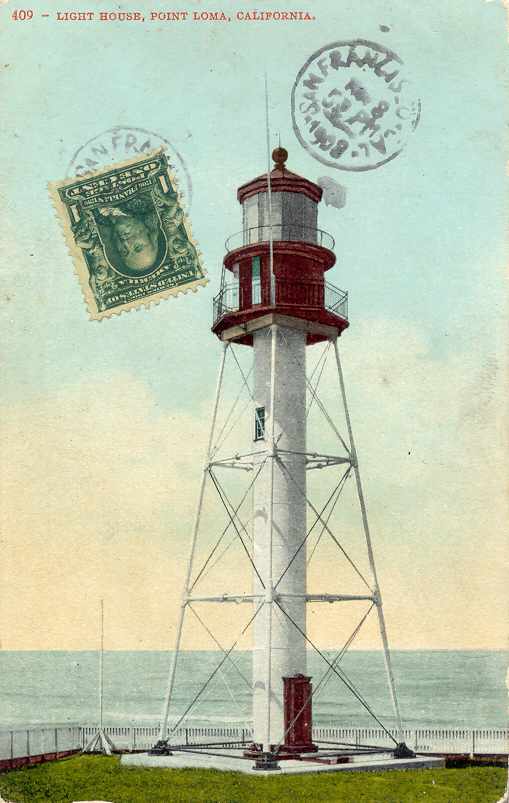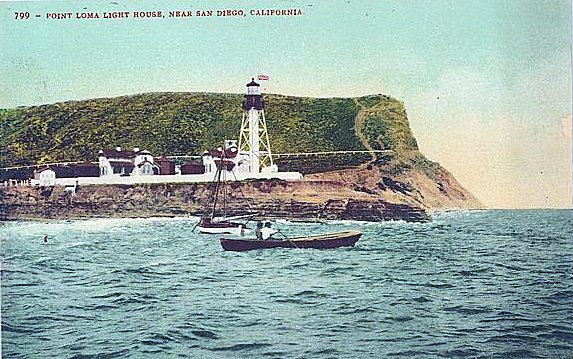 Historic Postcard of the New Point Loma Lighthouse from 1912

Historic Postcard of the New Point Loma Lighthouse from 1910's