Chris J LeBlanc Photography - Lighthouses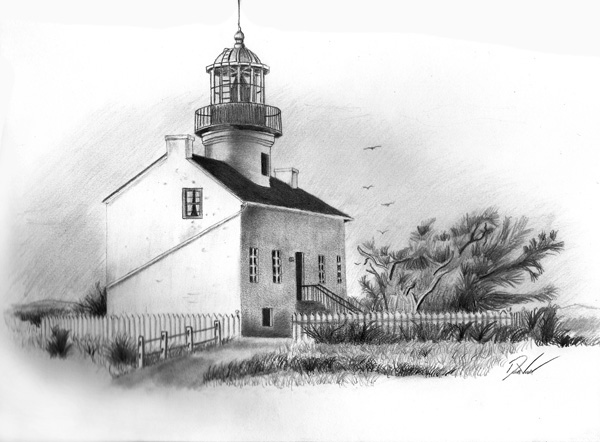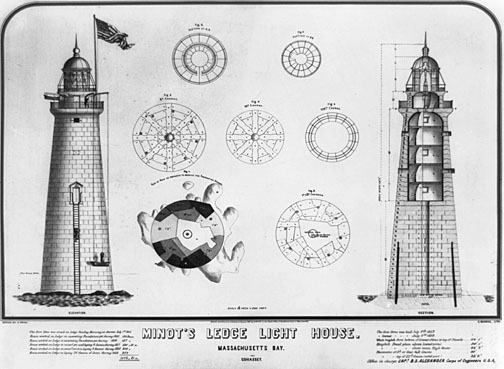 Providing details and historical information of  lighthouse pictures taken during my travels

Old Cape Henry Lighthouse

Fort Story, Virginia

© 2012 - Chris J LeBlanc  Photographer

Location:  Located on the grounds of Fort Story on the southern side of the entrance to the Chesapeake Bay.

Latitude:  N 36.92579

Longitude:  W 76.00822

Year Constructed:  1792 (John McComb). Inactive since 1881

Tower Height:  90 feet    Focal Plane:  146 feet

Octagonal sandstone tower with lantern and gallery. Tower unpainted; lantern is silver-colored.

Historical Information:

Station Established: 1792

Year Light First Lit: 1792

Is the Light Operational? NO

Foundation Materials: NATURAL/EMPLACED

Construction Materials: SANDSTONE W/BRICK LINING

Markings/Patterns: EXPOSED SANDSTONE

Original Optic: 18 ARGAND LAMPS/12-INCH REFLEC

Year Original Lens Installed: 1792

Height of Focal Plane: 172

Fresnel Lens Disposition: FIRST ORDER FRESNEL (1857) MOVED TO SECOND TOWER

In many respects the Old Cape Henry lighthouse is inextricably linked with the birth of our nation. The Aquia sandstone for its base was gathered from the same Virginia quarries that provided material for Mount Vernon, the U.S. Capitol Building and the White House.  The lighthouse was commissioned at the first session of the first Congress in 1789, giving it the distinction of the first lighthouse ordered and financed by the federal government.  By October of 1792, the lighthouse was first lit.

An octangular truncated pyramid of eight sides, rising 90 feet to the light...and six or seven hundred yards from the beach.  This design is basically the same as that of the Cape Henlopen, Delaware tower constructed in 1767. The tower is twenty-six feet in diameter at its base, and the walls there are six feet thick. At its summit it shrinks to a diameter of sixteen feet.

in 1872 the Light House Board noticed large cracks from the "base upward" on six of the eight masonry walls comprising the octagonal structure.  A new lighthouse was recommended, and in 1881 keeper Jay Edwards transferred his attentions to the new cast-iron structure. Standing 350 feet southeast from the old tower, it was lighted on December 15, 1881.

New and Old Cape Henry Lighthouses in 1905

Photograph courtesy Library of Congress



Historic Postcard of the Old Cape Henry Lighthouse from 1910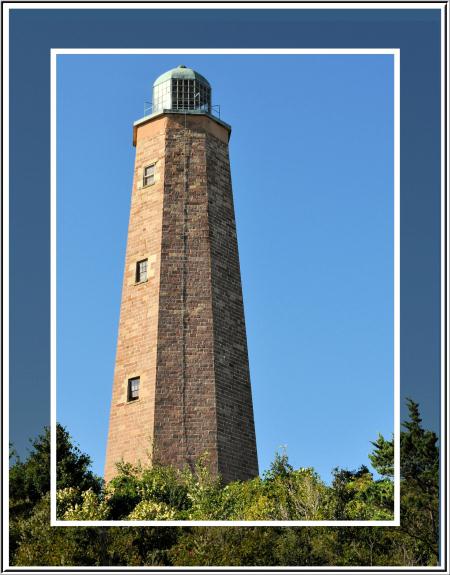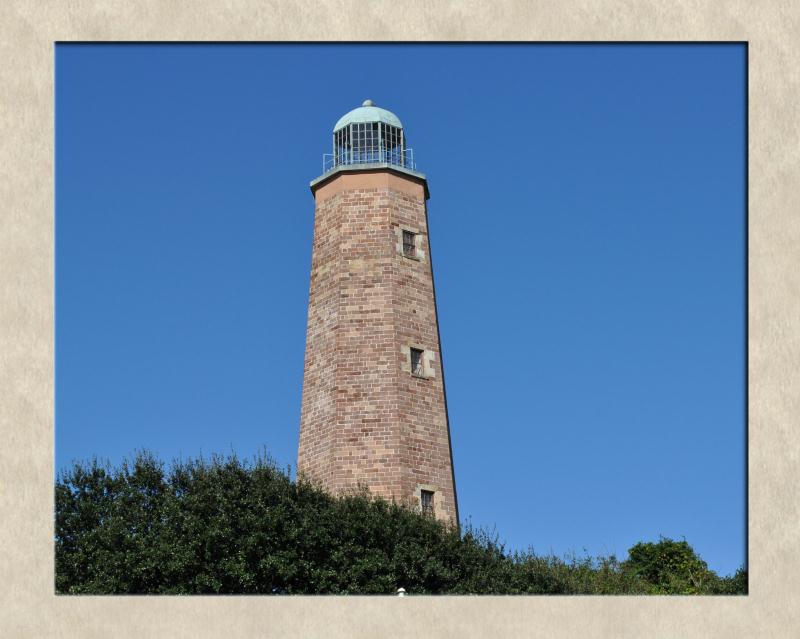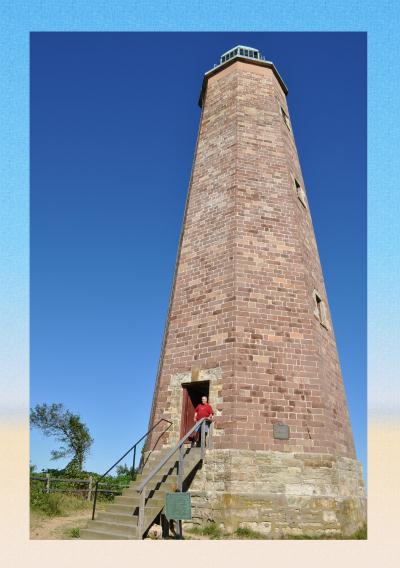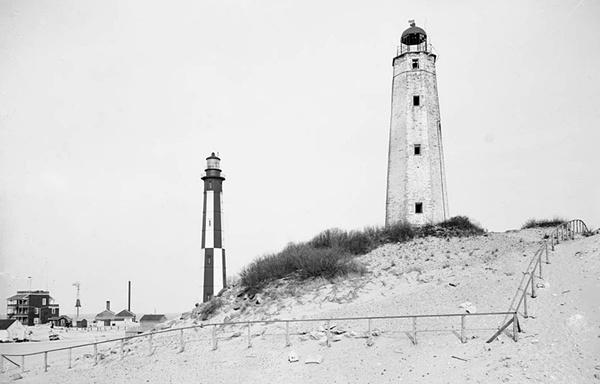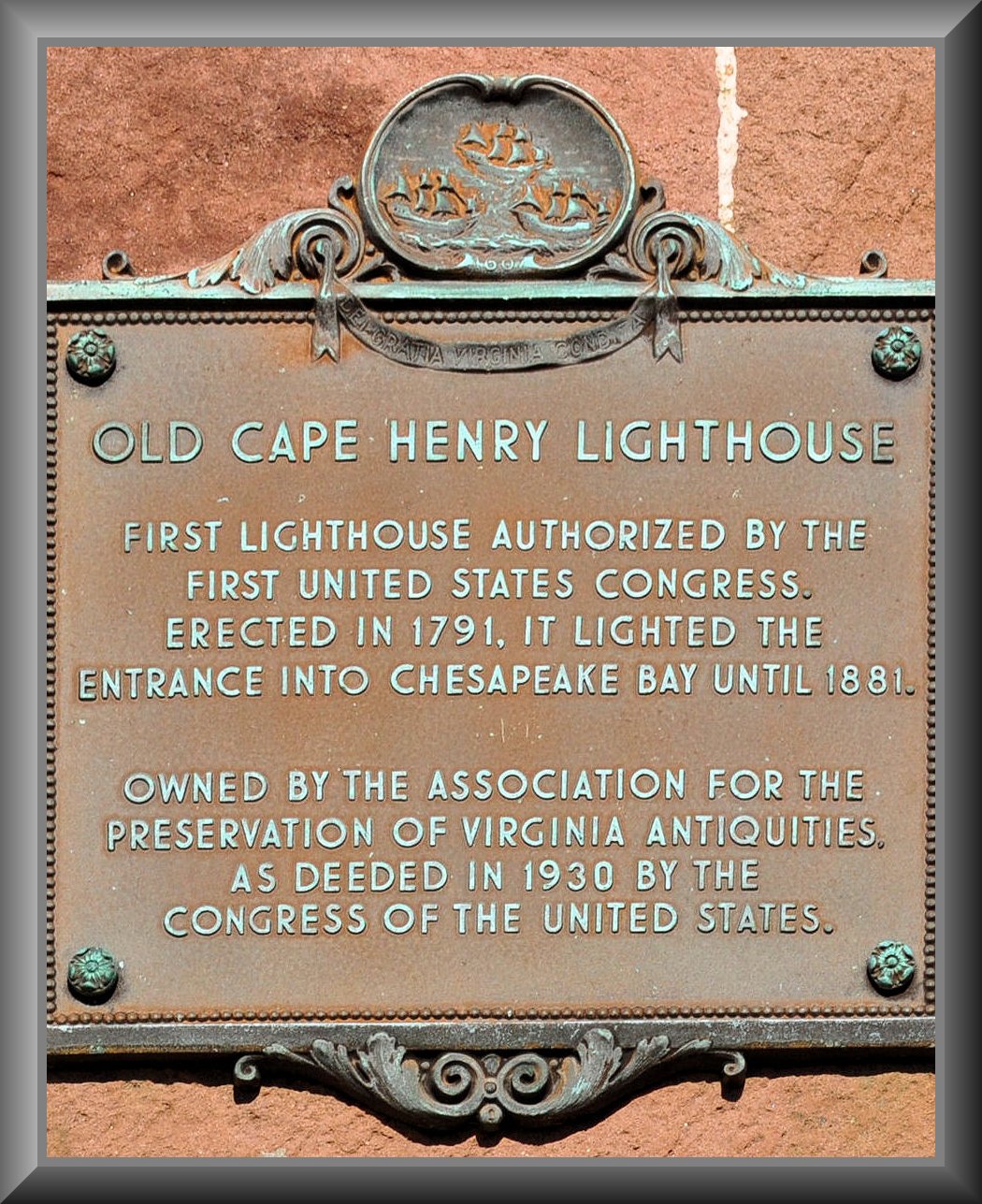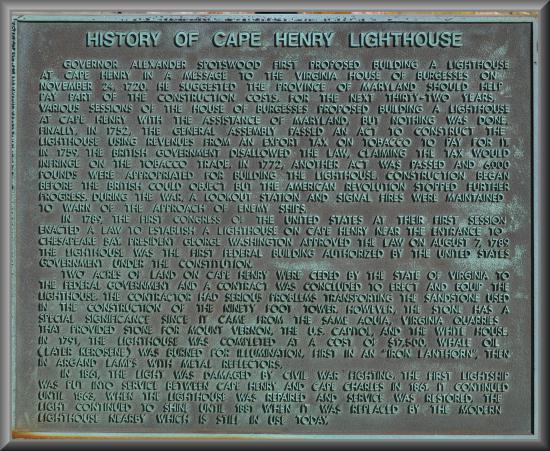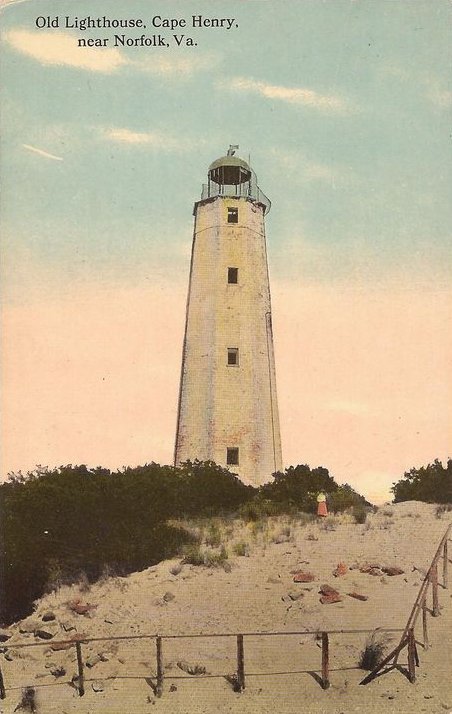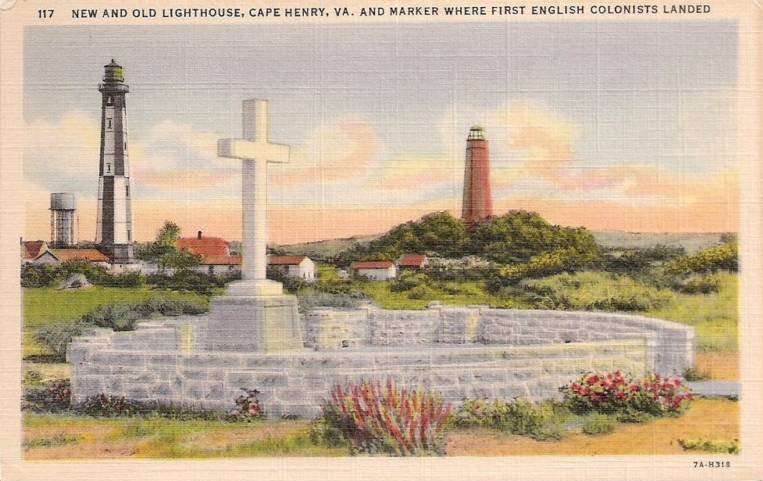 Historic Postcard of the Old Cape Henry Lighthouse &

Marker Where First English Colonists Landed