© 2011 - Chris J LeBlanc  Photographer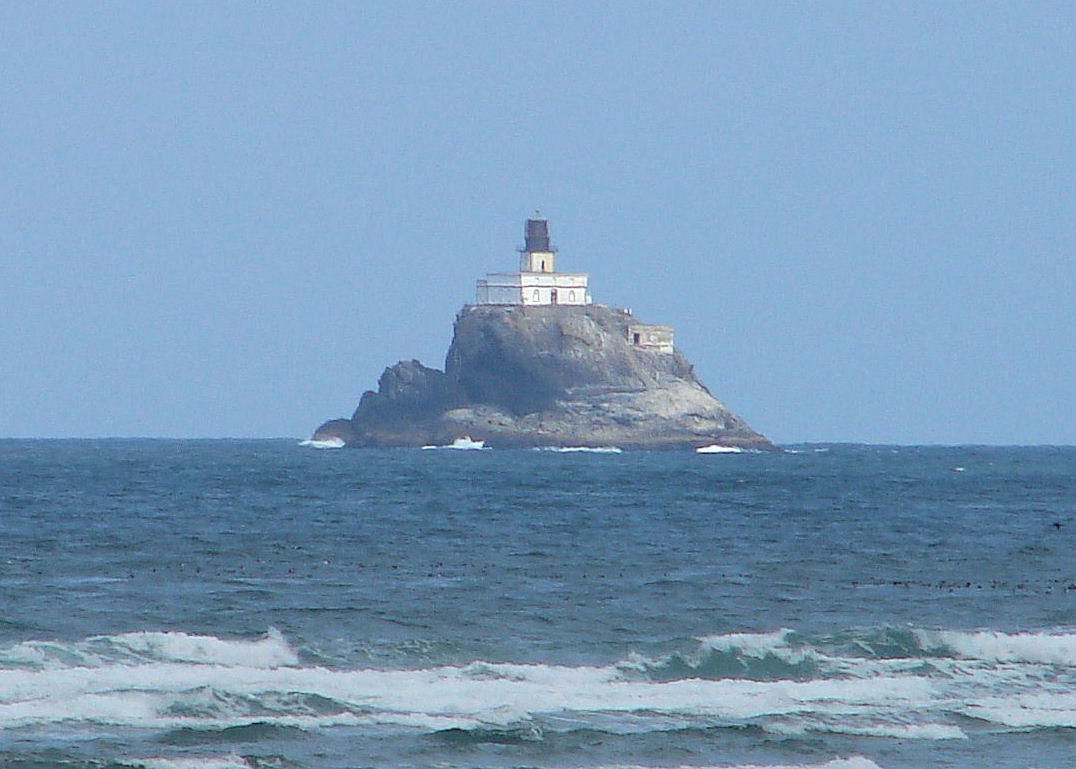 Tillamook Rock Lighthouse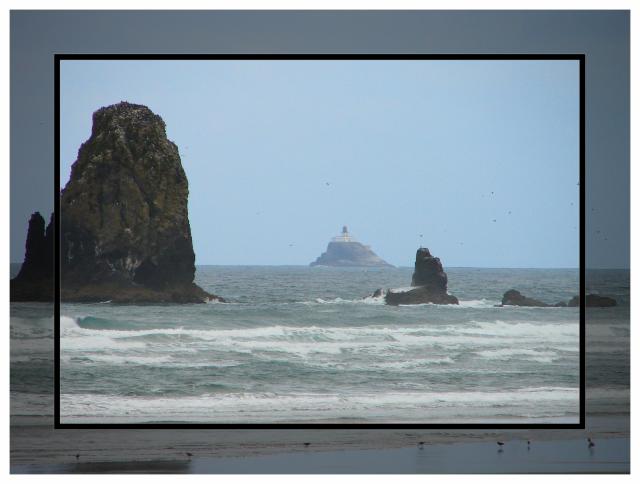 Tillamook Head, Oregon

Location:  Located 1.3 miles off the coast of Ecola State Park.

Latitude:  N 45.93724

Longitude:  W 124.01905

Year Constructed:  1881 (George Ballantyne). Inactive since 1957

Tower Height:  62 feet    Focal Plane:  133 feet

Square cylindrical brick tower atop 1-story brick keeper's house. Lighthouse painted white, lantern and watch room black.

One mile west of Tillamook Head, a rock rises from the ocean. In the shape of a sea monster, it is where old Nor'easters go to die. Where Indians believed under ocean tunnels inhabited by spirits came to the surface. Where sheer cliffs drop straight into the sea to depths of 96 to 240 feet. Where clinging to the top, fighting off the gripping hands of the sea, stands a lighthouse. A symbol of the precarious line between human endeavor and the forces of nature.

The lighthouse was lit for the first time on January 21, 1881.  Soon the reputation of the lighthouse spread from coast to coast, as a challenging assignment for even the most stalwart keeper. Nicknamed "Terrible Tilly", it lived up to its name.

Storms often brought flying rocks and debris crashing through the lantern room and iron roof. The fog signal would clog with pieces of seaweed or rock. There were several occasions when the entire structure was flooded with seawater. Repairs became constant.

October 21, 1934 brought the worst tempest on record. The entire Pacific Northwest was inundated with a fierce and battering storm. No one felt it more than the four keepers at Terrible Tilly. The sea spewed boulders through the lantern room, smashing the Fresnel lens. Iron bolts anchored into the rock 3 feet deep were ripped out. Seawater flowed like a waterfall down the tower into the rotunda. Some areas of the lighthouse were neck high in water. All communication to the mainland was lost. The keepers worked feverishly in knee-deep water trying to set up an auxiliary light, but no light would shine that night.  The Fresnel lens was never replaced.

Terrible Tilly shone her light for 77 years before being replaced by a red whistle buoy, anchored one mile seaward of the rock. On September 1, 1957, Keeper Oswald Allik, who had served twenty years at the station, turned off the light.